*silently hyperventilates*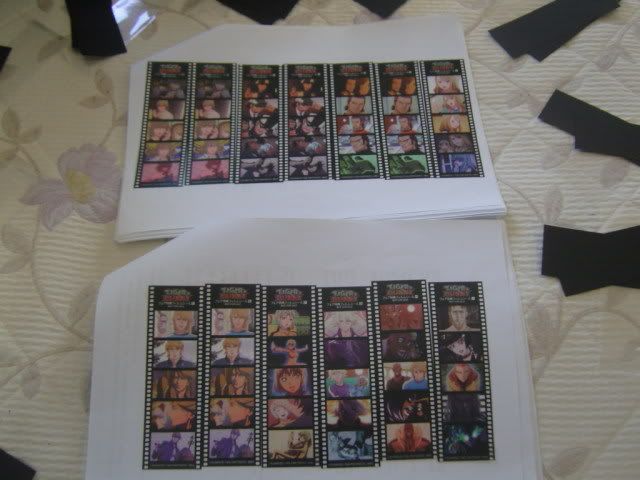 Alrighty, so I thought these babies were given as freebies when you bought a ticket to see the movie event.

WRONG.

You get one of these babies for every 1000yen you spend in Animate. This promotion runs until November.
((Thanks to itachinyu for the info ;w;))

Since they're covered on both sides with black paper, you don't know what you'll get until you open them.

They're plastic little things only about 12.5cm long, and they're clear.

Reason why they're on a white page rather than my fabbu doona.


PHOTO TIME.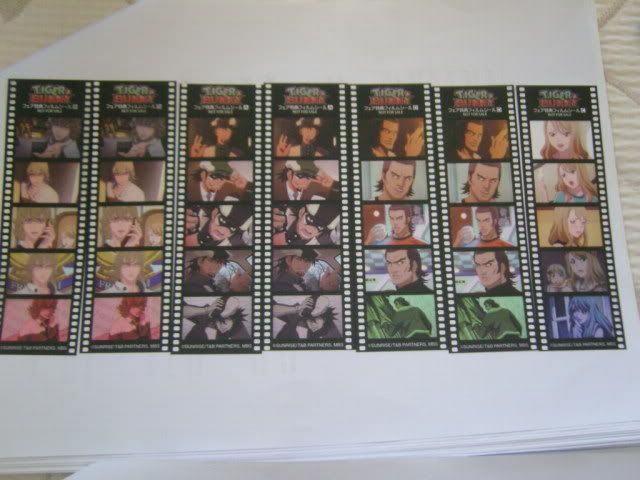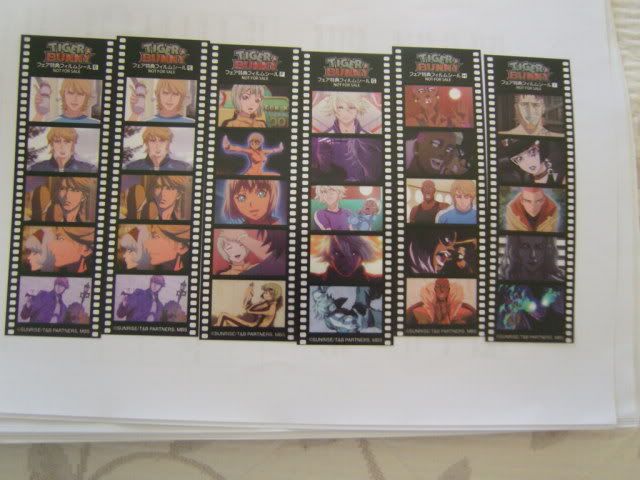 I was pretty darn excited to get doubles let me tell you.

I was worried when I got down to the last two packets, and I didn't have a Nathan.

BUT THEN I GOT THE BADDIES STRIP WITH YURI AND EVERYTHING WAS FINE.

AND THEN NATHAN TURNED UP AND EVERYTHING WAS BEAUTIFUL AND NOTHING HURT.


Closeup time!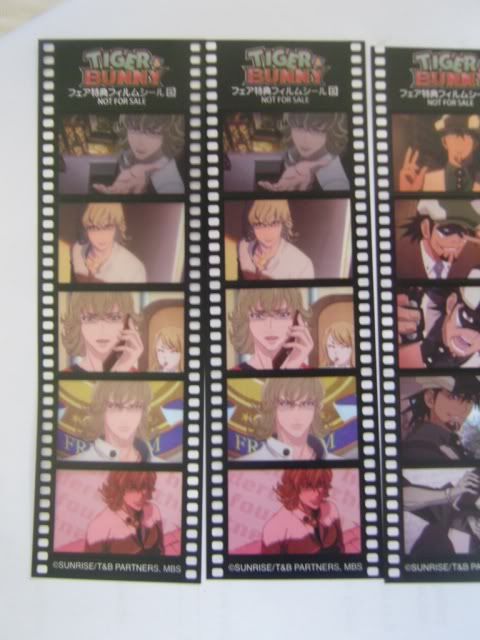 I'm quite surprised that they managed to find scenes where he /wasn't/ crying or being generally emo.
But I still wish they included one where he was ;n;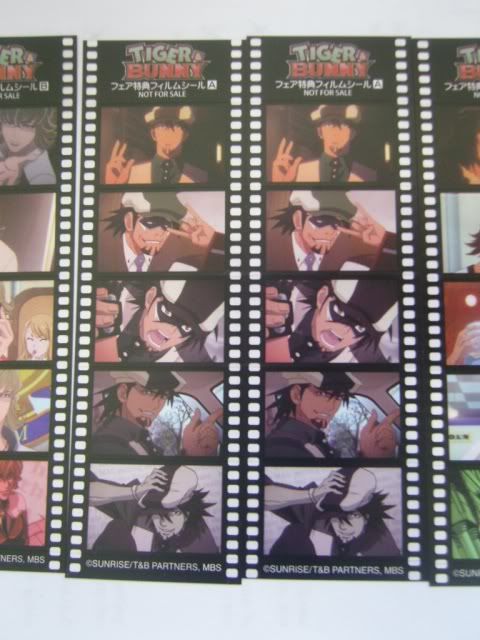 DERPFACE KOTETSU.
THAT IS ALL.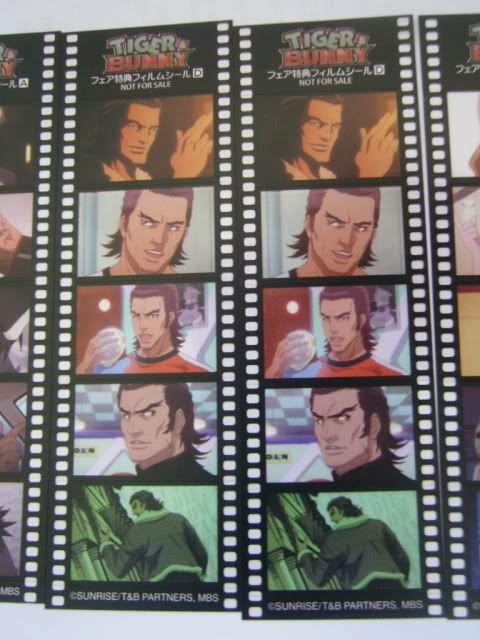 Oh Antonio....
Too bad not many people give a shit about you ;n;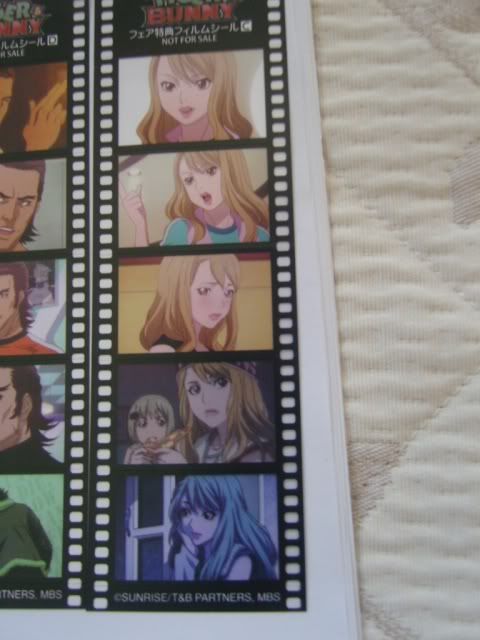 Karina :3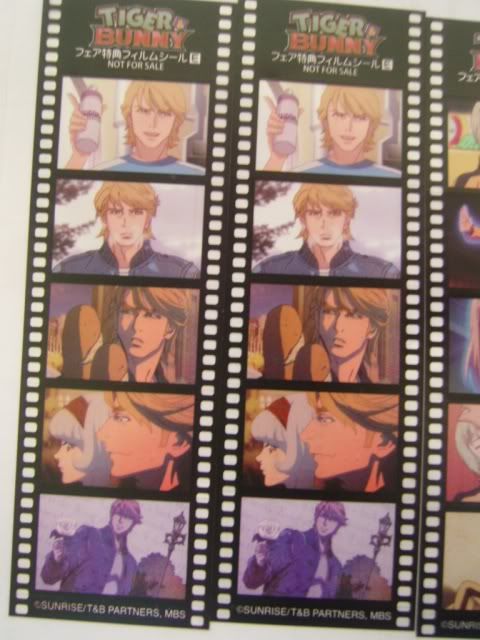 Keith you adorkable moe-moe captain of the redundancy department of redundancy.
Never change.




Pao-lin, stop being so goshdarn cute >:c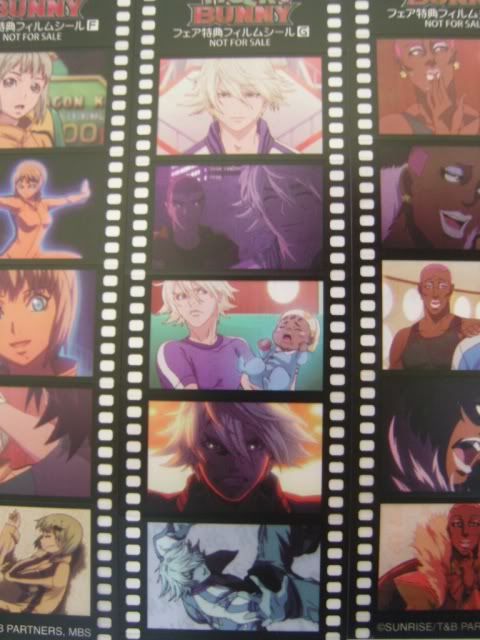 Pft, babies XD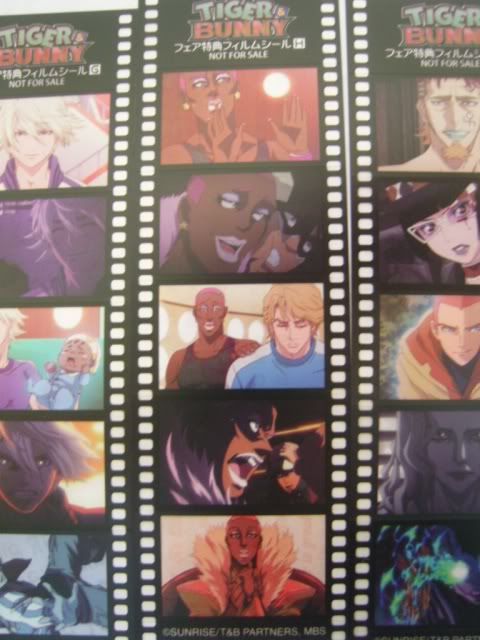 I swear if I had a spare Nathan, I would have covered it in glitter.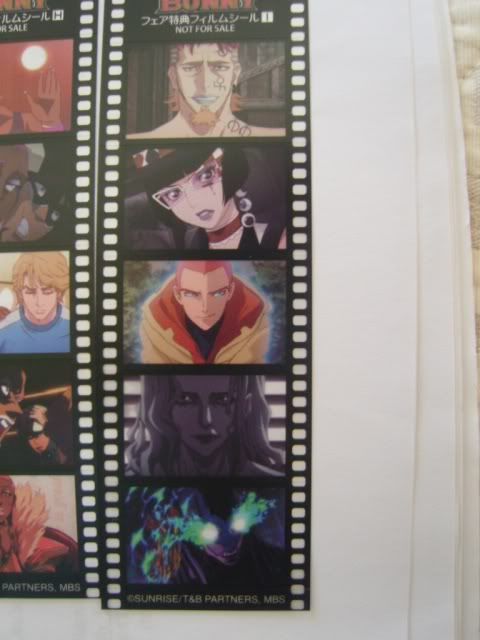 LOOKIT DAT FINE FLAME EYED MAN RIGHT THERE




LOOK AT IT!